For my pilot friends that take me flying I've made 3 of these glass bowls of a small plane in a sunset using an 8 inch clear glass circle with orange, reds and black glass frit.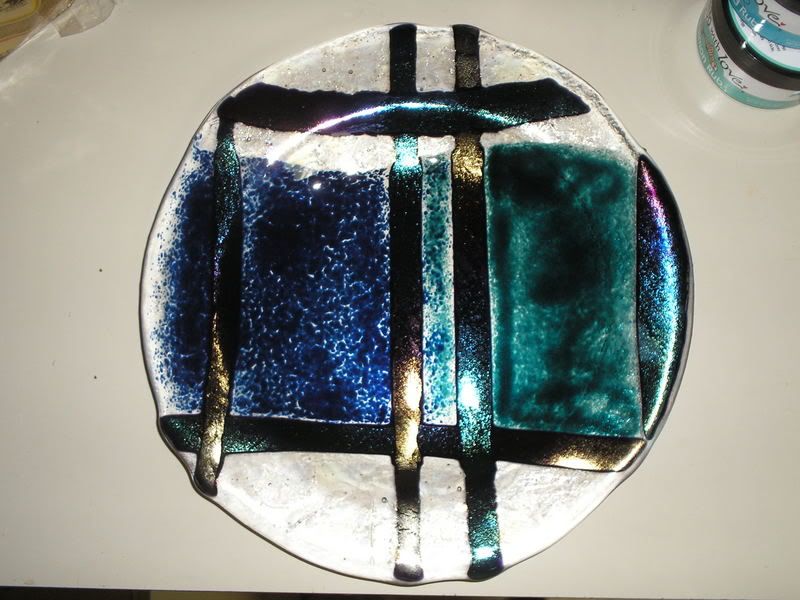 This plate was made using a clear 12 inch circle of glass with iridescent strips of glass placed on top.
This plate was made for my nephew who is a "birder". Its a 12 inch circle of glass with glass frit and "liquid glass". Its then fused at 1,500F the first firing and then slumped at 1,200F for the 2nd firing.
This was made for another "birder" using all glass frit on top of a clear circle of glass.
This plate was made for a girlfriend's surprise 60th birthday. I started with a 12 inch clear glass circle of glass and sprinkled rose colored frit. I also used "liquid glass" to make the restaurant's logo and the birthday wish and quote. I fired it at 1,500F so it became just one piece of glass. Then at the party I had all the other women write their names on the glass using the "liquid glass" and then fired it again. Then for the 3rd firing I slumped it into a plate mold.